Description
Pro-Biotics Plus® is an advanced, high quality probiotic with 5 natural immune support Ingredients to help you get healthy and maintain overall wellness.
From the Author of "The Wonder of Probiotics"
Pro-Biotics Plus® Contains:
IP6 – potent antioxidant properties
Zinc – cellular immunity
Colostrum –  immune enhancing
Pre-Biotics – good colonization of probiotics
Beta Glucans – supporting a strong immune defense
Whole food Vitamin C –  anti-aging and immune enhancing properties
3.6 Billion CFUs per Capsule – with 5 different strains
Pro-Biotics Plus ® is a collective effort to maximize our natural immune defenses!  We also are the only ones with Live Enzyme Activated Delivery System ®  (L.E.A.D.S. ®) insures assimilation at a cellular level. This particular combination of mineral cofactors helps to activate each individual enzyme for maximum particle digestion and complete nutrient distribution throughout the body. It increases the formula's bioavailability.
Nature Always Provides A Solution!
Pro-Biotics Plus® combines some of nature's most effective immune strengtheners into one easy to swallow capsule.
It rivals other products by combining the strongest immune enhancing properties found in nature into one complete formula that is further enhanced by our unique cellular absorption system for maximum protection.
With this combination of vitamins, minerals, probiotics and other healthy nutrients you can super charge your immune system while improving intestinal health.
Pro-Biotics Plus® capsules are safe and contain only the highest quality ingredients with the strictest manufacturing standards to ensure purity and efficacy. It is safe, all natural. This is a formula you can trust. You'll begin to strengthen your immune system immediately.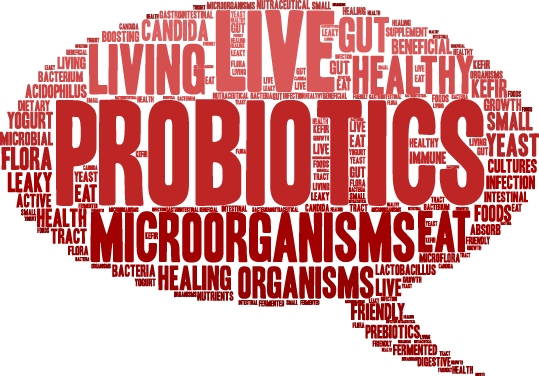 You need 2-3 pounds of beneficial bacteria in your gut to protect and support your immune system!
Without good bacteria, our bodies are unable to digest food properly which restrict the absorption of nutrients. Unfortunately every time we drink chlorinated water, coffee and alcohol, eat fatty foods, get stressed or become overly tired, we unknowingly kill the good bacteria in our bodies. Even the foods we eat to keep healthy, like meat and milk contain antibiotics, further reduce the levels of good bacteria. For most Americans this means that everyday we negatively impact our bodies' ability to stay healthy.
ProBiotics are linked to long life… For centuries natives of the Balkan islands have enjoyed extraordinary long and healthy lives. It was eventually determined that their good fortune was, in part, due to the fact that they ingest large quantities of lactobacilli (good bacteria).
Do you have digestive issues?
A lot of our eating habits are contributing to a startling decline in the quality of nutrition that we are able to absorb. A growing number of people are faced with health issues as a result of the life style from fast food dining and junk food snacking.
There have been many TV shows that have brought out the importance of using probiotics for helping support your immune system when having food allergies. Food allergies can cause many problems.  Remember also take a digestive enzyme to help with digesting your foods.  Using Enzymes with Probiotics,  gives you a two fold approach to good health.
Many others may also have problems with nutritional deficiencies related to insufficient food consumption or health issues with a diet with limited variety. All of us need to eat fresh fruits, fresh vegetables and lean proteins, but this does not always happen.
Also many life-style factors are killing off our natural balance of intestinal flora, called probiotics, which further inhibits our system from even getting the nutrition from the food we eat.
Our capsules do not contain any, chemicals, gluten, dairy, eggs, preservatives, corn, artificial coloring or flavoring. All Natural Ingredients are guaranteed Non-GMO. Our facility that manufactures our formula is certified and in full compliance with GMP Requirements for Dietary Supplements.  We also utilize a third party testing lab that insures that all our quality ingredients are tested and retested for purity and quality. All NWC Naturals® products are Made and bottled in a USA facility.
* The statements made within this website have not been evaluated by the Food and Drug Administration. These statements and the products of this company are not intended to diagnose, treat, cure, or prevent any disease.