Description
OUT OF STOCK
Place your order now for June 2021 shipment
The Total-Nutrition Program is the most complete encapsulated  multi-vitamins, multi-mineral program with 17 digestive enzymes pre-biotics and probiotics.
270 Count Capsules is 1 month supply and includes L.E.A.D.S.® (Live Enzyme Activated Delivery System ®)
The Total-Nutrition Program™ is a multi-vitamin, multi-mineral, enzyme, probiotic, pre-biotic formula designed to provide complete nutrition for people of all ages.
This proprietary blend has been created using the latest scientific research and using only whole food nutrients, fruit and fruit extracts for our great new blend.
It does not contain any synthetic or isolated crystalline vitamins or non-chelated minerals making it a highly nutritional addition to anyone's dietary program.
So what is new in Total-Nutrition Program™ :
A Whole Food fruit blend:
In three capsules with each of your meals (total of nine capsules a day) gives you one fresh fruit serving a day.  PhytoServ fruit blend of grape seed extract, wild blueberry extract, raspberry, cranberry, prune, tart cherry, wild bilberry extract and strawberry.
Our B Complex Blend:
Is a blend of Certified Organic Guava,holy basil and Lemon extracts. All Organic, Kosher and 100% Natural Vitamin B1, B2, B3, B5, B6, B9 along with co-nutrients and Vitamin B12. 
Like all of NWC Naturals® products, we guaranteed maximum nutritional benefit and cellular delivery with L.E.A.D.S® Live Enzyme Activated Delivery System®. L.E.A.D.S.® is a proprietary blend of enzymes and chelated minerals that insure digestion and delivery of all the nutrients in the Total-Nutrition Program™ on a cellular basis.
Total-Nutrition Program™ is has the six basic nutritional needs that we must consume on a daily basis are vitamins, minerals, antioxidants, enzymes, pre-biotics and pro-biotics.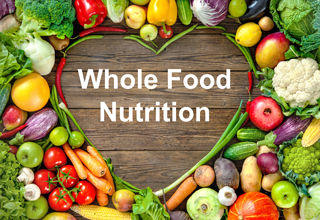 Whole food vitamins are essential and are required for good health and energy production. The complete spectrum of B vitamins from whole food sources supports energy production and normal hormone balance. Minerals from patented amino-acid chelates promote stronger bones, healthy hair, skin and nails, and help to maintain firm muscle tone. Antioxidants from whole food and or fruit extracts, are the most valuable free-radical fighters to support your immune system.
Digestive enzymes are essential for digesting and delivering the food we eat at every meal. We have included in this formula now 17 digestive enzymes so that you may digest your entire meal completely.
Probiotics are also known as friendly flora. They build and support the immune system while aiding digestion and delivery of important food nutrients and minerals. Pro-biotics also support a healthy gut function. A full day's supply of Total-Nutrition Program™ (nine capsules) supplies 1.8 billion CFUs (colony forming units) of Acidophilus and Bifidum Bacteria.
Pre-biotics- Inulin IQ FOS (Fructooligosaccharides)- one of the best-known pre-biotics, is a class of simple carbohydrates found naturally in certain plants, such as Jerusalem artichokes, onions, and bananas. FOS is known to promote the growth of beneficial bacteria in the gastrointestinal tract. It has been shown to stimulate growth of bifidobacteria in the colon. Supplementing with FOS can greatly support metabolic activity in the colon and help relieve constipation and reduce the production of intestinal putrefactive substances. Healthy colon function is vital to a properly functioning immune system.
A combination of the enzyme lipase and chelated chromium is the most effective natural way to support energy production and help digest fat.
One days supply of The Total Nutrition Program™ supplies you with over 25% of daily value of essential minerals, and now gives you one fruit serving.
This is a brief description of only some of the minerals in the profile:
Calcium and Magnesium- both play an important role in muscle and bone building, while assisting with the metabolism of carbohydrates. These minerals also play a key role in maintaining overall health during periods of weight loss.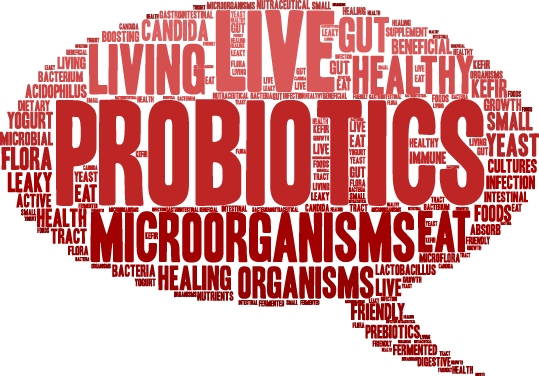 Manganese- helps with the synthesis of fatty acids and cholesterol. It is vital to proper protein, carbohydrate and fat assimilation. Manganese also works to support healthy blood sugar levels, energy production and overall well-being.
Zinc- is a trace mineral involved in digestion and metabolism. It is a component of insulin, playing a significant role in carbohydrate digestion.
Chromium and Vanadium- are support minerals that aids in cellular metabolism. It is included in the formula to help establish overall body balancing for effective weight management and support healthy blood sugar levels.
This product is an Albion Gold Medallion award winner for outstanding mineral nutrition. It contains 100% patented amino acid chelates from Albion advanced nutrition, the world leader in mineral nutrition.
Our capsules do not contain any, chemicals, gluten, dairy, eggs, preservatives, corn, artificial coloring or flavoring.  Our facility that manufactures our formula is certified and in full compliance with GMP Requirements for Dietary Supplements.  We also utilize a third party testing lab that insures that all our quality ingredients are tested and retested for purity and quality. All NWC Naturals® products are Made and bottled in a USA facility.
Caution Allergy Alert : This new formula has small amounts of strawberry powder. 
* The statements made within this website have not been evaluated by the Food and Drug Administration. These statements and the products of this company are not intended to diagnose, treat, cure, or prevent any disease.